Calculate Your BMI
Use our BMI calculator to see if you may qualify for bariatric surgery





Is Bariatric Surgery
Covered by My Insurance
The short answer is maybe. Insurance coverage for bariatric surgery varies between states, insurance companies and insurance plans so the best way to know for sure is to call your insurance company and see what they cover. You can also call our office and we will be more than happy to help you with an insurance pre-authorization.


Welcome To ESA!
Welcome to ESA South Jersey Bariatrics. Dr. Ahmed Attia, D.O., is a board certified General and Bariatric surgeon specializing in laparoscopic bariatric surgery. He is trained and certified in placing the Lap-Band and REALIZE gastric bands.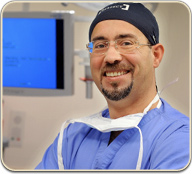 Additionally, Dr. Attia performs the laparoscopic Gastric Bypass, laparoscopic Sleeve Gastrectomy and revisions of the Gastric Bypass.

Dr. Attia and his staff are a caring and compassionate team. Some of our staff members are patients as well, enabling them to give personal experience and knowledge.

Dr. Attia is affiliated with Inspira RMC Vineland, New Jersey, a bariatric surgery Center of Excellence. Dr. Attia is licensed in New Jersey and New York. Dr. Attia attended the University of Alexandria in Egypt where he earned his Doctor of Medicine. He also attended the College of Osteopathic Medicine in Old Westbury in New York. Dr. Attia is certified in Laparoscopic Surgery and finished his Bariatric Fellowship at Community General Osteopathic Hospital in Harrisburg, PA.

We look forward to serving you and helping you attain your weight loss goals. Please contact our office to see if your qualify for bariatric "weight loss" surgery and to make your first appointment.



Schedule a Consultation with Dr. Attia or Dr. Stephenson
The first step in your journey to a new life is to schedule a consultation with Dr. Attia or Dr. Stephenson. Please use the form below to request an appointment. We will be in touch very shortly. Thank you!